Takaki
Originally from Japan. Arrived to New Zealand in 2003, after spending 2 years at UC Davis, Takaki worked for Clos Henri Vineyard in Marlborough for 6 years prior to start Folium Vineyard.
Takaki is multitasking all the way from vineyard, winemaking to sales. Still isn't a great tractor driver though… On spare time, if there is any, Takaki likes to spend time in kitchen.
---
Ponsonby, and Archie
Archie  joined to Folium team in 2016, and Ponsonby in 2017. Their role is weed control in the property. Ponsonby is a specialist on escaping.
---
Api, and Maru
Api joined folium team in 2017, and Gabi in 2018. They were orphan lamb, and milk-fed. Especially Maru was grown up living inside parented by several different parents.
---
Chickens
Free ranged chicken. They lay eggs anywhere they like. Sometimes Takaki find dozen of old eggs somewhere totally not expected, such as top of the stack of hay which is 3m above ground.
---
Bees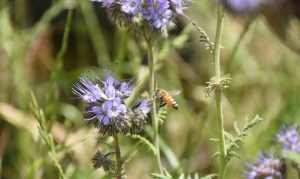 Folium Vineyard is home for 40 Beehives. Putake Queen Co is taking care of them. It helps increasing biodiversity of our vineyard. Our organic approach makes our vineyard happy place for them to fly around.